KINGDOM KARATBARS GOLD
"And the Gold of that land is good…" Genesis 2:12
WHY YOU SHOULD CONVERT YOUR PAPER TO GOLD?
Paper VS Gold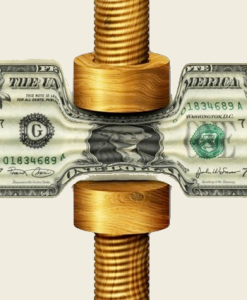 You have seen and heard the leading financial analyst of today all sounding the alarm about what the banks have in store for your savings accounts. Most people who are conscious know that we as a nation and the world can not continue on this path of a debt driven society much longer. Whenever there is a crisis, the solution is hidden within, if one has the motivation to look for it.
The only obvious solution is to began converting your savings to Karatbars Gold. The paper currency called money is not worth the paper it's printed on. It is being created out of thin air. Gold has been around as real money for over 5000 years. It has stood the test of time. It has been the commodity of the elite until this day. However, with Karatbars International, everyone has a chance to own Gold. This is 24k currency grade gold that the elite have used to settle debt with for centuries. You can store this or have it shipped to your home in grams. Why grams? Only the purest quality of gold is measured in grams, that's why it is currency grade-used as money in contrast to lesser quality gold coins or bars.

DO YOU KNOW OF ANY COMPANY THAT GIVES AWAY FREE GOLD?
As an added bonus to Karatbars Gold Savings Plan, there is a wonderful income opportunity and Affiliates get free gold. Based on emails and comments, we are sure that many of you yet don't quite grasp the information we have been sharing about Karatbars Int'l. It requires a paradigm shift because it is a new concept.
Karatbars offers a unique compensation plan, which we will deal with more in depth later. It allows a high income to be generated in the international currency exchange industry-this is not MLM.
Karatbars offers a plan to protect your assets and acquire affordable highest grade of gold on the planet. Do not confuse the Business Opportunity with the Asset Protection Plan. You can protect your assets by exchanging paper currency to gold without working the business. However, when you get a package, you will yet earn gold money and free gold just because of your package-position. Again, this is without actively working the business aspect.

REPROGRAMMING YOUR MIND
We have been programmed to buy gold in bars or ounces, which are not usable in a crisis situation, whereas gold in grams are. We have been programmed to think that we could not afford gold, it is only for the rich. Karatbars Int'l teaches us how to take the weekly or bi-weekly money one would normally put into an Annuity, Money Market, 401k, or buying toxic foods, etc and purchase currency grade gold with it instead. We have been programmed to believe that we need a Broker or someone to tell us when we can spend our money or penalize us for touching our savings. Karatbars Int'l gives the power back to you, eliminates the middle man; allowing you to convert your assets to gold from the privacy of your home and have it delivered FedEx to your home or Stored for FREE.
How can I have someone contact me with more information? I totally see this and it makes sense. I can help so many people with this information. Fill out the form in this link ~~~~~CONTACT ME
Or, I have seen the short videos on the Free Gold Account page and I am ready to
~~~~I AM READY TO SIGN UP

Print Friendly
Sharing is Caring