"We are sooo pleased to announce that this vessel Prophet John Lewis is coming to Lafayette, Louisiana. If you really want to understand what the heavens are declaring– this is your Prophet. We have learned a lot from his ministry on astronomy, biblical numerology and miracles follow him- from healing to directing weather systems! 😂 Come out and be apart of this supernatural experience…" Prophetess Dr. Shimike Brumfield & Prophet /Attorney Charles Brumfield – Embassy of Judah Life Institute Church- 117 W. Pinhook Rd -Lafayette, Louisiana 70501

I am really looking forward to having fun sharing the Living Words of the Almighty in Lafayette, Louisiana and allowing the Holy Spirit to confirm the word with prophetic signs, wonders, and miracles. – August 25st – August 27th – This is just 4 days after the "Great American Total Solar Eclipse." The last time a Total Solar Eclipse covered our nation was 1918 – 100 years ago. There will be a lot of energy flooding our atmosphere.
If you are nearby, COME OUT and be a part of this event. Get out of your "comfort zone"- have a life changing experience in a different culture, community, church or belief system. God is SO Big and Diverse. Prophet & Prophetess Brumfield are both professional young people (attorney/physician) full of the Holy Ghost and power, with a passion to see God's Kingdom manifested and Jesus glorified. Keep this event in your prayers.
See you there…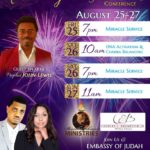 Check our website:www.atam.org in a few days- Download your ebook copy – "Secrets of the Cherubim-A Journey Into the Heavens." This is the first book I wrote- It was mostly channeled through me during my Encounters with the Cherubim, as they appeared before me. Mostly of all that I preach/teach and publish has it's basis in my encounters with the Cherubim around 1999. The is the 2nd release, after being out of print many years. This book has gone around the world. We have updated the cover and all images inside.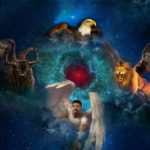 Print Friendly
We Accept Donations For Our Non Profit Work. Thank you.




Sharing is Caring