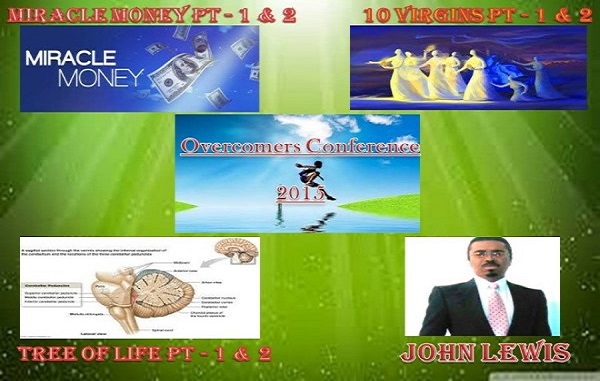 This series of Powerful Prophetic Messages are from our New Year's Overcomers Conference 2015 in Minneapolis, Minnesota – Host Pastors Floyd & Mae Beecham. We are suggesting a small donation of Only $11:11 for the series – because everyone need this anointing in your home, car, office. Eye feel Spirit will open some portals (11 11) on your behalf .
MIRACLE MONEY – The Holy Spirit changed the message I had and told me to prophesy 'MIRACLE MONEY' on the first night. Spirit confirmed the Word with signs, accurate prophetic words, and unrestrained spontaneous Prophetic Praise/Worship – releasing new choruses birth by Spirit as the glory fell on us. You will not be able to sit still, as you realize Abundance Is Your Portion. You will feel His power and crave for more.
PARABLE of the 10 VIRGINS – This Parable is coded with Metaphysics, mythology and astrology. Allow your mind to be stretched and grasp the mysteries of this Parable Jesus spoke. Again, there was a mighty manifestation of Spirit in healing, deliverance and enlightenment. (We also shared some prophetic words for year 2015, some of which have already begun to manifest.)
TREE OF LIFE – The Overcomers in the Book of Revelation were given access to the Tree of Life. Isn't there a part of your Brain scientist called the Tree of Life? Spirit brought forth the message in a very practical way and ministered to the many young people that came out…some were baptized in the Holy Spirit and spoke alien/angel tongues. Be an Overcomer in 2015, spiritually, emotionally, financially and physically.
(We made these messages in 2-parts so that you can easily burn them onto CDs).
DO NOT LISTEN WHILE DRIVING or OPERATING MACHINERY!!!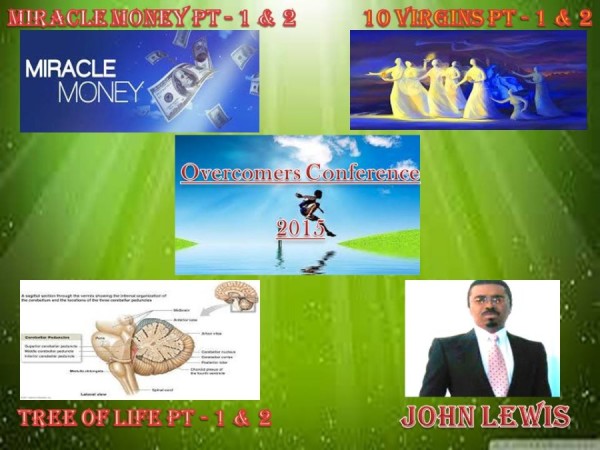 MP3 Bundle - 3 Messages Pack With Parts 1 & 2 of each!
$11.11

Print Friendly
We Accept Donations For Our Non Profit Work. Thank you.




Sharing is Caring