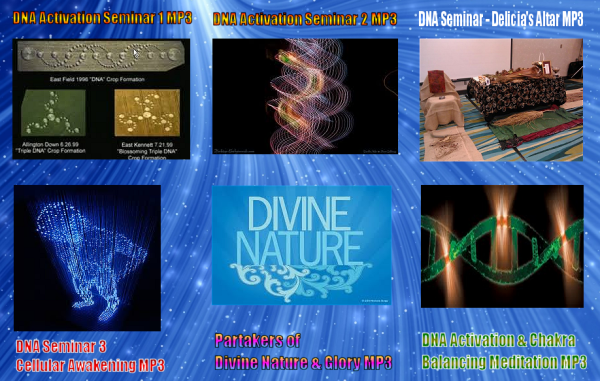 This powerful series of messages were recorded at our DNA Activation = Divine Nature Activation Conference in Phoenix, AZ  May 23-25, 2014.  In DNA  Seminar 1 & 2   Prophet John Lewis  teaches on DNA  and shows that Crop Circles and the recently discovered Double Helix Nebula confirms  our DNA is changing.  He reveals where our DNA comes from in the universe.    He also explains what "sin" is from the biblio-scientific point and how to overcome it.   Without the shedding of blood (Adamic-human DNA) there is no remission of sin.
DNA Seminar 3 – He shares about the Awakening that's taking place at the cellular level, it is a Cellular Awakening that will bring us to Eden within.
Delicia Altar –  Minister Delicia shares her experiences of being called to build or create "sacred spaces" or altar.  Alter your life by building an Altar.  This only becomes a point of contact to stay spiritually balances, you are the true Altar.
Apostle Andrea Williams – Ebenezar Int'l Training Center  rocked the house with a powerful anointing as she preached on Divine Nature and Glory.  We are partakers of His Divine Nature that's being activated.   (Our recording device malfunctioned and only got about 22 minutes-enough to set you on fire).
DNA Activation & Chakra Balancing Meditaion –   Prophet John Lewis uses guided imagery meditation technics,  music, Toning and Tunning Forks to bring you to Theta state of consciousness and Trance states, while speaking to the DNA, Chromosomes and balancing Chakras.  With the sound of his voice, music, and the manipulation of energy – Many that have attended his meditations testify of healing, angelic encounters, lucid dreams, visions, OBE, supernatural happenings and even age reversal after a while of listening, etc.  (To enhance your experience use headphones,  use often)    DO NOT LISTEN WHILE DRIVING or OPERATING MACHINERY!!!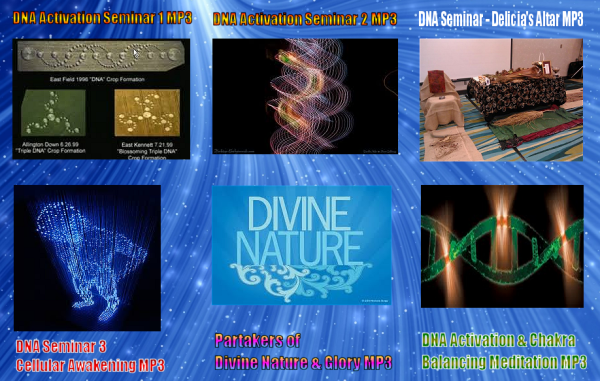 MP3 Bundle With Value 6 Pack!
$24.99

Print Friendly
We Accept Donations For Our Non Profit Work. Thank you.




Sharing is Caring