God did not allow any of the words of Seer Prophet Samuel to fall to the ground.  The Prophet Elijah said,
"According to my word, it shall not rain."

  The Bible is filled with examples of the Seers and Prophets exercising dominion over the elements and nature itself. We often use this venue, our website in the public, to demonstrate the awesome power of God and the power of the prophetic.  The office of the Prophet comes with the authority and favor to  give signs, prophetic signs to confirm the validity of the word that's being released written or spoken.

On September 21, 2014 we posted a message called, Shmitah – Part 2.  Eye foretold by the spirit of prophecy specific events that would happen within days and gave prophetic signs of the message given.  Let's take a look at some of these things and see how accurate the word of the Lord was.  Glory to God.

MIDDLE EAST WAR LAUNCH PROPHECY

In this first excerpt, Eye tell the exact date that the next phase of the war would be launch, based on what Spirit revealed in the heavens and in my spirit.   The government had repeated told the news media to tell us that Air Strikes in Syria were weeks away, but Spirit said differently.

"The 7th letter of the Hebrew alphabet is  Zayin  which means a weapon, sword.  This energy is affecting those  ruled by  anger and ego in this 7th Shmitah year.  You will see an increase of violence and the war efforts will increase globally, as evil men use weapons of mass destruction to commit mass murder and human sacrifice.  The leaders will speak about peace, but by their peace they shall increase war.  The planet Pluto called Hades, the god of death and the underworld will go direct September 23, after being in retrograde for over 5 months.   The blood thirsty evil ones are planning to launch the next stage of a big human sacrifice (WAR) for him (Pluto) this fall.  Pluto will square with Uranus that's in Aries (god of war).

[USA BEGAN AIRSTRIKES ON SYRIA 1 DAY AFTER WE POSTED THIS WORD -MONDAY NIGHT 9/22/14- MIDDLE EAST TIME 9/23/14- JUST AS PLUTO GOES DIRECT ACCORDING TO THE WORD OF THE LORD.  THE INTENT IS NOT TO DEFEAT ISIS, IT IS TO OVERTHROW ASSAD – http://news.yahoo.com/pentagon-us-partners-begin-airstrikes-syria-014741429.html]

Herein is wisdom, listen.  The Zionist New World Order have not been able to force America into another Middle East War with support to invade Syria and overthrow President Assad for the past 2 years.  So what do they do?  Israeli Mossad, rouge CIA and British SIS created ISIS.  They showed you Christians being beheaded to evoke anger, fear, hatred and more negative emotions against Islam.  In reality, these atrocities were and are being paid for by US Christian Tax Payers dollars sent to Israel and support of CIA Black Ops.   Now they have your support to expand the war indefinitely.   Most of you that read these blogs are victims of Psychological Warfare by the Zionist who control your government.  Here's a thought provoking image below that can help you snap back to reality.  ARE YOU AWAKE YET??!!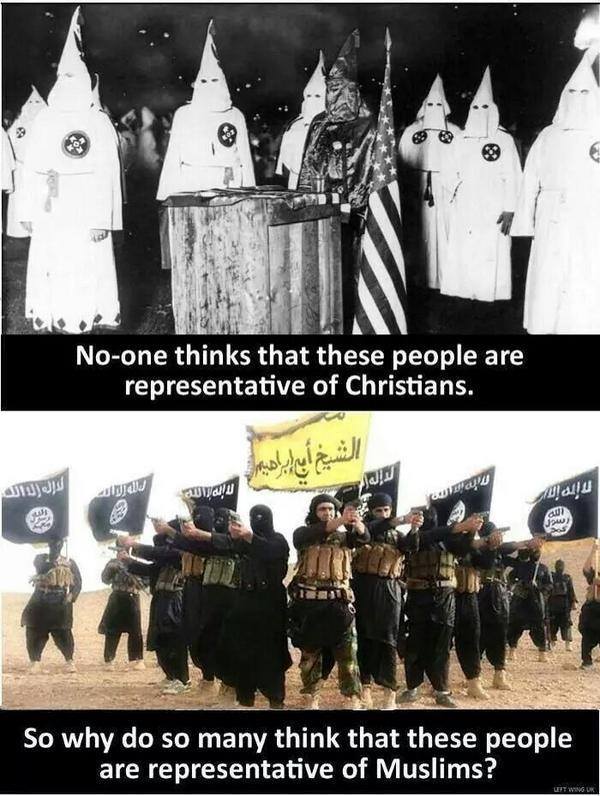 ECONOMY PROPHECY
This prophetic word was originally give January 1, 2014 of what would happen between September 22-24, 2014.  Eye released the word again just days before it manifested.
"September 22-24 Pluto will affect the Gold Market and other commodities.  Watch for sudden changes.  The heavens are also announcing a change in the economy- Finances.  Pluto also means Rich Father…the Babylonian Financial System.   It is crumbling as we speak and we hope  that at the beginning of Shmitah the release can begin to happen.  With this coming total collapse.."
GOLD POPS HIGHER AS GEOPOLITICS BACK IN PLAY –  September 23, 2014    –  http://www.kitco.com/news/2014-09-23/Gold-Pops-Higher-As-Geopolitics-Back-in-Play.html
DOW JONES DROPS 260 POINTS – September 25, 2014 –  This is the 1st day of the Shmitah.  
(260=26, the Holy Name of God YHWH.  26 is 2+6=8 New Beginning- Get Ready!)
VOLCANO & EARTHQUAKE SIGN
In our message posted September 21, 2014 – Shmitah – Part 2, Eye shared some insight into the little known Shmitah, year of release, the year long Sabbath for the land.  Eye gave prophetic signs, exercising dominion over nature to demonstrate  what would happen to confirm my prophetic word.  Thanks to Watcher Mary in Ohio for sending us the confirmations.  Here's an excerpts of what Eye said;
"September 23, Pluto will close the square with Uranus to further shake things up in the beginning of  this Shmitah year –  this will be confirmed on Earth with a shaking.    Eye see Earthquake(s)  and Volcano eruption possibly between September 22-26.   This is signifying the shaking and collapsing of old paradigms, so that further transformation can come.   Eye am seeing the month December as Eye write this, which is meaning an echo of Earth changing events-late December 2014."
A STRONG 6.2 EARTHQUAKE ROCKED WILLOW,  ALASKA  – September 25, 2014  – Shmitah  – http://www.usatoday.com/story/news/nation/2014/09/25/alaska-earthquake-willow-62/16214057/
VOLCANOES FROM ICELAND, HAWAII, ECUADOR, ITALY, ETC REPORTED ACTIVITY AND ERUPTIONS – September 25, 2014.  http://www.volcanodiscovery.com/news.html
VOLCANO ERUPTS IN CENTRAL JAPAN – DOZENS INJURIED & MISSING – September 27, 2014 – http://www.bbc.com/news/world-asia-29392810
(As Eye engaged the Spirit to see and call forth Volcanic eruptions and Earthquake within the stated dates as a sign to confirm the word…Eye saw into the month of December.  Unless divine grace and mercy is released through pray; there WILL BE AT LEAST ONE  MASSIVE DESTRUCTION EARTHQUAKE IN DECEMBER – Eye felt the energy affect our nation.  Prayer, meditation, repentance can lessen the impact or delay it).
5.1 EARTHQUAKE STRIKE OFF NORTHERN CALIFORNIA COAST – (This could have been much worse) January 1, 2015 – http://news.yahoo.com/magnitude-5-1-quake-hits-waters-off-northern-153458567.html
TESTIMONY FROM MARY IN OHIO
If you have not read/study our 2 part message on the Shmitah, you need to.  It is filled with prophetic insight relevant for NOW.  We have come to a very important time in history.  This Shmitah is like no other, we are about to see a Transfer of Wealth, we will see the Collapse of the Babylonian Financial system, we are about to see the Reset of the Global Economy.  Debt is about to be erased and is being Erased.    Mary in Ohio testimony is a sign and confirmation to what's about to happen.
"Everything is falling into place.  A personal testimony: In 2009 my husband lost a job due to the economy crash in October 2008. We were forced to default on a few credit cards. Thanks to your advice, which was a wonderful blessing, we sent all court correspondence back unopened and did not sign for any registered mail.  The debt has been bought and sold to junk debt collectors since then and they have tried to take it to court numerous times. This morning I got a letter from the court saying that the judge ruled dismissal for want prosecution, which means they cannot take it to court again or in God's Shmitah language, CANCELLED DEBT."    Blessings,  MLC
Hallelujah!  The 2nd day of Shmitah, all their Credit Card debt was Cancelled.  Notice what Eye told her to do:   If you are in default based on their Fraudulent Banking and Lending Practices-Do Not open their mail.  Do Not sign any documents or for registered mail, put Return to Sender on the Unopened Billing Statements.  (Do not follow these instructions if you are easily intimidated by the Banks, threat of lawsuit, or not ready for a "paper battle" threatening mail)    Why?  If you sign your name to their documents you are contracting with them, agreeing with their fraud and giving them further authority to victimize you.  According to the law that they don't want you to know about and we wont mention here; you have no debt (mortgage, credit card, car loan, etc).  Your signature on the loan document literally generated more than enough to cover the payment in their fractalize  fraudulent banking scheme.
ANOTHER SIGN THAT THE TRANSFER OF WEALTH IS IMMINENT.   NAVAJO NATION RECEIVED 554 MILLION IN THE LARGEST SETTLEMENT FOR A SINGLE INDIAN TRIBE.   http://www.washingtonpost.com/world/national-security/us-to-pay-navajo-nation-554-million-in-largest-settlement-with-single-indian-tribe/2014/09/24/4dc02cc6-434e-11e4-9a15-137aa0153527_story.html
It's the New Year!  It's Shmitah!!  The Transfer Is Here!  You are hereby RELEASED FROM ALL DEBT and all fraudulent debt that never was.
ORDER OF MELCHIZEDEK

Print Friendly
We Accept Donations For Our Non Profit Work. Thank you.




Sharing is Caring