It's been over a month now since we celebrated Sukkot – the Feast of Tabernacles, "Mystic Journey" – in San Diego, California. What a blessed time we had, as we experienced the power, presence and anointing of God in all the meetings. Shortly after returning home, I started to receive phone calls, and emails from people testifying what the Father had done for them in the meetings. Finally, one day while listening to someone's encounter, I felt that others that follow our ministry needed to hear about some of the miraculous and inspiring things happening. We would like to share with you a few testimonials from real people just like you that the Most High engaged in various ways during the meetings. Allow your faith to arise and believe that your need can be met, as you hear/read and hopefully experience the stories of others.
#1) It was Saturday night October 7, 2017. As I got up to lead in a bit of worship before my message, the word of the Lord began to come to me in specific accurate words of knowledge for some of the people in the congregation. The Holy Spirit supernaturally located and spoke of a miraculous healing He wanted to perform. Part of the word of knowledge was about a man with an extreme "Leaky Gut Syndrome" and further description of the symptoms. A well-dressed man on the front row whom I did not know immediately responded…many other things were spoken prophetically; which he confirmed was true. This man happened to have been a physician that has a Practice in Tijuana, Mexico. Here is Dr. Joseph Vargus written testimony:


WHEN THE PHYSICIAN ENCOUNTERS THE GREAT PHYSICIAN
"I have had many health issues for the last 9 years. I had skin problems like dermatitis herpetiformis; which is an autoimmune disease, a condition of the immune system. My own immune system attacks my own body, which attacks every single cell, tissues, organs, and body system. I had hair loss, thyroid or hypothyroid condition, muscle weakness, abdominal inflammation or primary inflammation of my digestion system. Every autoimmune condition disease starts in the gut or digestion system that causes "Leaky Gut Syndrome". Leaky Gut Syndrome is a medical condition or leaky gut which causes chronic inflammation throughout the body that results in a wide range of conditions, including chronic fatigue syndrome, rheumatoid arthritis, lupus, migraines, multiple sclerosis, autism and more or other conditions throughout the body. Also, Leaky Gut Syndrome is when the digestion system has tears or leaks or intestinal hyper permeability in the gut. In this type of condition what happens really is that your body attacks or eats your own body. I had autoimmune skin condition dermatitis herpetiformis which is a severe skin inflammation. I had itching throughout my whole body I mean my whole body I felt like dying, because I couldn't sleep, study, work or concentrate or do any type of activity. My pillow and sheets was full of blood because of the constant itching and bleeding it was so bad.
I saw every specialists here in San Diego and Tijuana, Mexico. Of course I saw specialist like dermatologist and gastroenterologist and none of these doctors knew what was wrong with me. Doctors told me I had stress or I had an allergic reaction to my own sweat, which was really stupid answers from all this doctors none of them really helped me at all. These doctors didn't know how to treat me or they never diagnosed me properly. They gave me drugs or medications for the symptoms, but never cured me. I remembered one week I had over 50 injections, because my problem or the itching was killing me. I am really serious it was so bad that I was in the hospital full of drugs because I couldn't function anymore. Finally, though research I was able to find what condition I had, which was a autoimmune condition that was killing me day by day it was terrible. I thought I was going to die. I changed my diet and I took medications every day, I mean every day. These drugs also caused me side effects throughout my body it was terrible.
Fortunately, I met John Lewis through my church, I went to one of his events here in San Diego, California. In his event or seminar he said that someone has a Leak in his gut and I quickly jumped to the front of the conference room and I said "I do". John Lewis prayed over me, he said what I had that was suffering for a long time and he also said that I have a leakage in my finances. Since I met John Lewis thanks God and John Lewis I feel incredible much better much better I am serious. Thanks God and John Lewis for healing me, I feel much better I feel like new. I strongly recommend John Lewis for his outstanding superb job and help. God and John Lewis helped me so much. Thanks to God and John Lewis. God bless him and you all."
(Experience Dr. Vargus' Encounter with the Holy Spirit captured on video)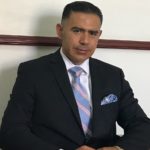 (Feel free to contact Dr. Vargus @ the information below for a consultation or appointments in Tijuana, Mexico or San Diego, CA – Dr. Joseph M. Vargas, D.C.)
Dr. Joseph M. Vargas, D.C. is a specialist in spinal disc herniation, spinal rehabilitation, extremity specialist, physical therapy, nutrition, functional medicine specialist, and spine scoliosis specialist. Dr. Vargas is the founder, president and owner of ProColumna Prospine and Decompression Center. He currently sees patients with spinal disc herniation in lumbar, cervical and thoracic area. He sees patients with symptoms like numbness, tingling, pain radiation, and paralyze in upper and lower extremities. Which is caused by a spinal disc herniation that causes compression of the spinal cord and spinal nerve root. Mainly caused by trauma like auto accident, work related or industrial injury, domestic injury, sport injury, bad or incorrect pasture, and age. Dr. Vargas also treat patients successfully with proper nutrition supplements to repair multiple organs in the body so the patient can recover as quickly as possible. With proper nutrition supplements to repair cells, tissues, organs and body systems throughout the body. Dr. Vargas as a Christian man of God believes and as it says in the bible in Genesis chapter 1 verse 29 "God also said, "Look, I have given you every seed-bearing plant on the surface of the entire earth and every tree whose fruit contains seed. This will be food for you." That's why Dr Vargas considers excellent diet part of his protocol. Dr. Vargas treatment protocol is safe no medication, no injections, and no surgery. Dr Vargas has the most advance technique, equipment, and technology in the world to repair any type of spinal injury of his patients. Dr. Joseph M. Vargas has completed his Doctorate degree from Palmer College of Chiropractic in Davenport Iowa. For further information you can contact Dr. Vargas at (619) 600-5561 thank you. Dr. Vargus -Developing Website
————————————————————————————————————————————————–

PROPHETIC WORDS MATERIALIZE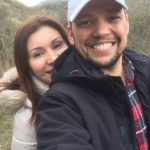 #2 My name is Asher Johnson. In 2013, my wife and I attended one of Prophet John Lewis' services in San Diego, CA. School of the Prophets. He called my wife and I to the front stating that he had a prophetic word for us. He stated that he saw us behind prison bars, but not as prisoners. It just so happened, that I had put in an application for a practicum position at a state prison. Lo and behold, I got the position. Not only that, I have been working with offenders ever since. My wife has also had reason to go and visit someone close to her who had been in and out of jail since that time.
In October 2017 of this year, John Lewis was back in town for the Feast of Tabernacles. My wife and I gladly attended his services. He did not remember us, but he had another prophetic word for us, confirming the first one he gave us 4 years ago. What strikes me about Brother John, is when we told him about his initial prophecy and how it came to fruition, his humility shined through, as he refused to accept any credit for his gift of prophecy. He gave all the glory to the Source.
During the October meeting, in a prophetic word, he said to the congregation, "People will come to you and tell you they want to kill themselves, that they are hearing voices. You will be the conduit for them to receive God's love. Through you, they will once again feel hope." As he spoke those words, I felt them pierce through my chest. The very next day, someone came to me and told me that he was suicidal, because he was tired of hearing voices. I immediately remember John Lewis' prophecy and I felt the same piercing through my chest as I did when he spoke the words. By the end of the discussion, he told me that he had not felt nearly as cared about in a long time as he did during our talk—and, he added, he felt more hopeful.
Lately, I have been feeling discouraged about the institution of religion. If I am completely honest with myself, my heart has been growing bitter against the church. I have experienced spiritual abuse, rejection, and several other disappointments coming from people who claim to be servants of God. Although I know we are not to place our faith in man, I also acknowledge that many times we receive our encouragement and inspiration through our fellow humans. My most recent interaction with the Prophet John Lewis has helped revive my spirituality. His teachings do not recite scripture in the traditional, diluted, westernized version, but in a holistic and well-researched perspective that is not intimidated by science and education. This is refreshing to me, because in my perspective, this method of teaching Biblical principles makes it more difficult to allow room for rhetoric and subjective interpretation.
Asher
CSPP at Alliant International University
—————————————————————————————————————————————

ENCOUNTERS & CONFIRMATIONS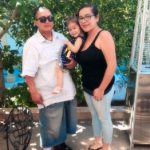 #3) "I am Minister Fabian. Just a week or two prior to the Feast of Tabernacles the Lord God had a lot of me to see the Olympic pool over 15 feet deep that many would partake in. I saw the prophet John Lewis jump into the pool clothes on and entered another dimension it wasn't like swimming like in the natural.
I jumped in the same way and then my wife and then my child. I also seen the position of his room over the pool that they do have at the hotel. But it was in an Olympic size pool. It was the ballroom that represented the swimming pool of the Grand magnitude. I seen brother John on the 4th floor. I asked them the end of the first night he confirmed that he was on the 4th floor daleth I knew it was going to be an awesome meeting. Praise be to God!!!!
As the first Day begin on Friday night a man of God from the East Coast, Apostle Trusty started sharing the word of the Lord that was revealed to him that the portals were open which was confirmed by Prophet John and also confirmation for me with the portals of the waters The Living Waters. I share with my wife before we got there the John was on the 4th floor to confirm that this was going to be an amazing meeting.
I had an amazing time in all five meetings I seen prophetic rapping and rhyming I got to witness prophetic singing and edifying to individuals. I was so pleased to be in the company of the prophets and the apostles of the MOST HIGH God and to hear Awesome Kingdom messages.
I received 3 prophecies on Saturday evening two whom were spoken forth by the prophetic woman that came out from Indiana and from Maryland, Pastor Robyn and Prophetess Rowena and it was on point. Both me and my wife received and the oracles spoke in personal, matrimony, children, employment situation, Ministry moves and even confirming mantle (anointing) a pastoral and prophetic for both of us including-
-Including the prophetic over my young One, my Miracle daughter confirmed by the prophets, the voice of the Living God. My wife rejoiced and is laughing with so much relief and joy as the Lord was speaking Including the prophetic over the younger one, my Miracle daughter confirmed by the prophets, the voice of the Living God. My wife rejoiced and was laughing with so much relief and joy as the Lord was speaking in such detail to us. Prior to the meeting I ask the Lord to confirm to me the things that I asked. He did.
As my mother and my younger sister we're leaving they were on the elevator and the altar call started at least the first one on Sunday evening I ran out there I said Mom hurry up come back the altar call and I told my younger sister accompany my mom .
My mother pressed her way and the Lord acknowledge her efforts then she got zapped under the power of the Holy Ghost as hands were laid on her she was on the floor unconscious. The word and the presence will not come back void. My youngest sister was ministered to for over 2 hours. They were already leaving. But the presence of God had kept them. As a matter of fact every night I would see women from the streets day and night sleeping on the stairs and around the building where the ballroom took place they were drawn to the presence and were at peace. They were safe they were not harass and none of the hotel staff kicked them out. Praise God.
I asked my sister what happened and this is what she replied,
"the Hindu lady was able to see inside of me and tell me everything that I was going through everyday!" It was her own personal things.
"And she held me while I was crying and she prayed with me for over 2 hours!!!"
My sister received the Revelation that you can talk to Christ and he talks back. she stayed two hours after the encounter when they were about to leave. I explained to her that the lady was Sister Sandra from Phoenix and that she is also prophetic and that God allowed her to see in her heart so that she knows that God is real she was being used as an oracle of God and I used a demonstration of the Oracle in the movie The Matrix to give her understanding.
As for the meetings of Feast of Tabernacle 2017 (5778) October 6th 7th and 8th – I had been so refreshed such a refreshing God took my hurts my pain and my burdens God Brought correction and Direction instruction enlightenment motivation encouragement exhortation God is a builder of emotions the soul and the spirit. I glorify him and worship him. Lord Jesus Christ did it again. Brother John I thank God for your obedience man of God so many lives transform so many lives reconcile so many lives birth and rebirth."
Fabian Barboza Raquel Barboza and Ariel Barboza
San Diego California servants and warriors of the MOST HIGH Living God Christ Jesus Yeshua Messiah
————————————————————————–


LEAVING, BUT NOT EMPTY HANDED
This is M. B. at Faith Tabernacle Gospel Fellowship. I hope all is well! I am writing with a report on the following prophetic message you sent on June 1.
Last Friday I got the final word from my job that I was fired and my last day would be Friday, Nov. 17. (They are giving me an excellent undisclosed severance package due to privacy policies). This was all finalized the week of Oct. 30. You prophesied that the Father would do something before October ends. The firing was a culmination of things from the dream you interpreted for me on March 8. To get fired is tough, but I am grateful for the severance and new beginnings. My last day will be one day from the date I started four years ago.
Thank you for sharing your gift of prophesy and for making the warning clear to me by interpreting my dream. God is good all the time!
God bless you and your family!
M.
————————————————————————————————-

PROPHETIC MOMENTS DURING SUKKOT – FEAST OF TABERNACLES 2017.
Apostle Andrea & Pastor Robyn ministers prophetically to Pastors Frankie & Amy Negron – New Inspir8tion Church – Chulavista, California
What happens when the Holy Ghost locates a Rapper? – Pastor Robyn explodes with a very accurate prophetic rhyme to San Diego's rising star Christian Rapper Mark Carillo.
Ebenezer International Ministries –
Apostle Andrea Williams & Pastor Robyn
8977 Technology Drive Suite E
Fishers, IN 46038 ph: 317-586-2346
Every testimony, word of knowledge, healing or prophetic word you have read or heard, you can claim for yourself. Tap into the anointing on this webpage and receive healing, a miracle or answered prayer for whatever you desire. God yet heals, gives direction, provides good jobs, will make people pay you excessively to leave a job and can touch your family members or loved ones life. Eye release it, you deserve it, Receive it, now.

Order of Melchizedek

Print Friendly
We Accept Donations For Our Non Profit Work. Thank you.




Sharing is Caring